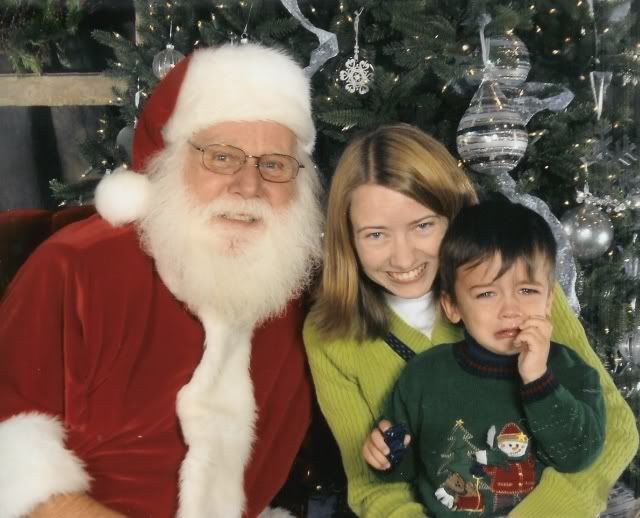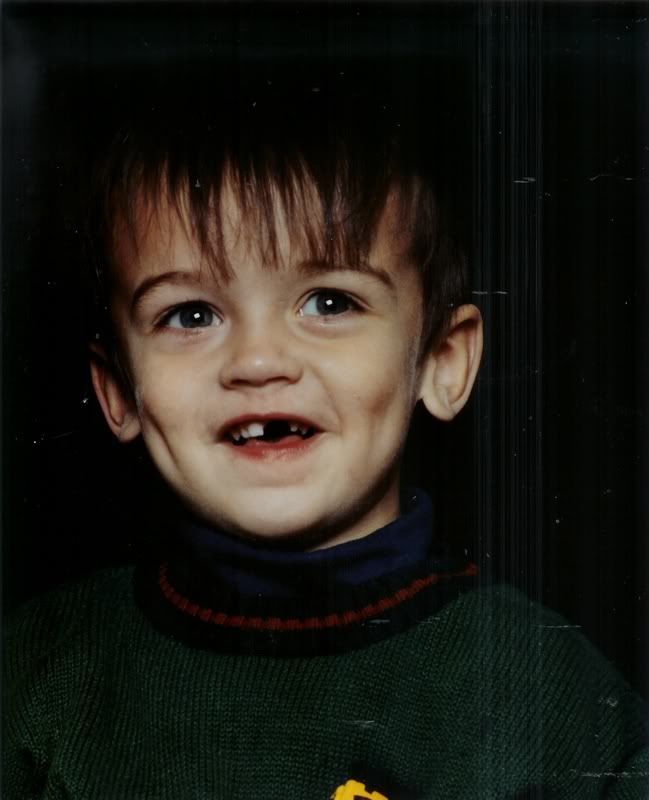 Yesterday was a fun day
picture-wise
. I picked up Dylan's "
professional
" pictures from Wal Mart and his pics that were taken when he went to see
Santa
. The Wal Mart pics were a big disappointment. The girl was late showing up for our appointment and by the time she could get to us, it was getting close to naptime. We were only able to get one pic of Dylan and he's actually sitting in my lap during the picture. We cleverly (is that a word?) hid my shoulder with a black material. Anyway, as you can tell, the Santa visit didn't go over too well for my little munchkin. He was
terrified
of the big guy in the
red suit
. Oh well! It's a great photo anyway!